Now here's something that will save you precious minutes of your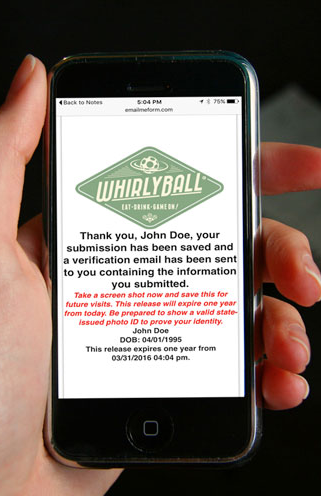 action-packed life, as well as a forest of trees!
We've introduced a new way for you to complete our release forms - and keep
a Waiver Pass on your phone for future WhirlyBall visits! Click the button below, then fill out and sign the online form (works best on your phone). When you hit the Send button, take a screen shot of the page that follows and save it to your phone. Now you're good for a full year! Just show your Waiver Pass on your phone along with a valid, state-issued photo ID with matching information
instead of filling out the paperwork each time you visit.